High-tech Zirconia Ceramic is created through a complex process using finely milled Zirconium powder along with pigment and binders. The resulting paste-like material is injected into molds at extreme pressure. The material then goes through a series of processes culminating in sintering over a period of up to six days, achieving a temperature of over 2500° Fahrenheit. Several finishing processes of grinding and polishing complete the process. China Ceramic Jewelry Manufacturer Yibi Group is professional in the manufacture of Zirconia Ceramic.
Zirconia Ceramic has highly durable, scratch resistant, heat tolerant, chemically inert, hypo-allergenic structures for a variety of applications, such as aerospace, bio-medical, dental, military and luxury industries. China Ceramic Jewelry Manufacturer Yibi Group is the Expert in high-tech ceramic jewelry OEM & ODM Services. Today, let's discuss the advantages of Zirconia Ceramic in the jewelry industry.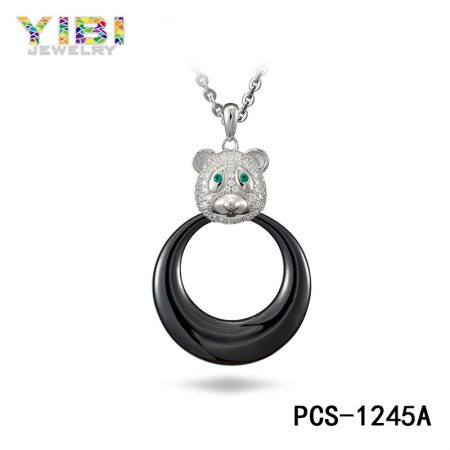 Colors and Finishes
We offer over 6 base colors, including classic white, black, pink, blue, brown and beige. These colors never fade. We have developed proprietary metallic finishes in six colors as well as surface treatments such as matte, textured, hammered, polished, and laser etching. as Ceramic Jewelry Manufacturer We are able to produce any color now for mass production, if you want the exclusive color of high-tech ceramic, YIBI can develop literally any color exclusively for you and this will certainly help you to fight imitation!
Durability
Zirconia ceramic—rated at a hardness of 8.9 on the Mohs scale (similar to sapphire crystal)—is highly scratch resistant. The zirconia ceramic used by us has a 99% density of the material. This means the finished product has no porosity to the naked eye and very little under a jeweler's loupe. Porosity in ceramic results in a weakening of the material.
Production Methods & Post-Production Characteristics
We use the traditional method of injection molding and the proprietary method of Stereo Laser Lithography. Zirconia Ceramic can be drilled, ground, and polished by those with a highly trained skill set. as professional Ceramic Jewelry Manufacturer, We have more than 20 professionals have been working in the jewelry industry for more than 10 years.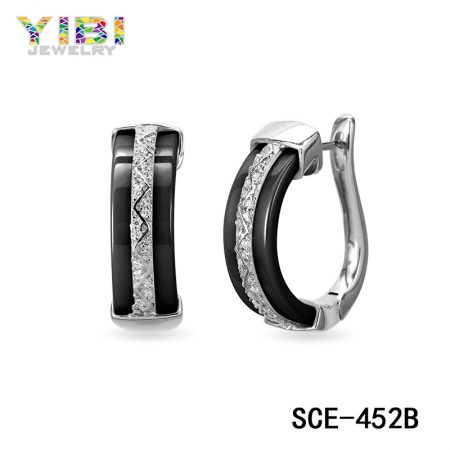 Increased margin
The use of zirconia ceramic reduces the component cost of jewelry while maintaining the luxury look and feel. This winning combination creates increased margin and retention at retail. Zirconia ceramic is approximately 80% less than the cost of 14kt gold and 50% less than the cost of silver. The use of ceramic can significantly reduce material costs for jewelry.
Environmentally friendly & Trend longevity
The material used in zirconia ceramic is readily available on all continents and is mined using environmentally friendly techniques. Zirconia ceramic has become a long-term trend securing solid results with prominent brands such as Chanel, Dior, Cartier, and David Yurman.
Ceramic may not be the first thing you think of when you are looking for durable jewelry, but ceramic jewelry is very long-lasting. Ceramic jewelry is also incredibly shiny and implausibly sleek. Ceramic rings are very popular among men's wedding bands, and ceramic watches are very contemporary. If you are ready to start a new jewelry business, Zirconia Ceramic will be a good choice!
Being one of the leading Ceramic Jewelry Manufacturer, YIBI can help you to make their ceramic jewelry designs into reality by providing the technical solution to achieve it. YIBI works dedicatedly to provide customers with the best service. YIBI uses superior technology to make high-quality jewelry. Welcome to visit our factory in Shenzhen China.