An original equipment manufacturer (OEM) is a company that produces parts and equipment that may be marketed by another manufacturer. For example, Foxconn, a Taiwanese electronics contract manufacturing company, which produces a variety of parts and equipment for companies such as Apple Inc., Dell, Google, Huawei, Nintendo, Xiaomi, etc., is the largest OEM company in the world by both scale and revenue.
OEM manufacturers refer to companies that undertake processing and production tasks. As a new production method in the manufacturing industry, OEM has been widely used in different fields, such as clothing, jewelry, auto parts, electronic products, etc. If you are a jewelry brand, looking for an Excellent OEM Jewelry Manufacturer, China YIBI Jewelry is your best choice!
Excellent manufacturing ability
First of all, YIBI Jewelry has more than 10 years of manufacturing experience in the jewelry industry and currently, we have more than 20 professional R&D engineers with more than 10 years of experience in the jewelry industry. In China, we have our own manufacturing plants and research centers, and we work with many international jewelry brand designers to get new fashion information in all directions. On the other hand, YIBI Jewelry also has mature manufacturing techniques, such as electroplating (gold plating, black plating, rose gold plating, etc.), laser, corrosion, sand, batch, slotting, inlay, etc., so any of your ideas are Can be made into a real product.
High-quality jewelry confirmation
YIBI Jewelry's jewelry production base is located in Shenzhen, China. The raw material suppliers we work with are highly credible in the industry. All the jewelry produced in our factory has passed the ISO9001 quality certification system and has strict quality control procedures (All products must be done 30 processing at least, Including 1500 ° C sintering, 72 hours grinding & polishing and more than 5 times QC). Let each piece of jewelry keep its color, nickel free, and avoid allergies. This is what YIBI Jewelry has been doing.
Sincere cooperation intention
Whether OEM jewelry manufacturers are sincerely working with you is the key to your business success. If you can build a long-term relationship with them, your business will be better confirmed. For the international brand YIBI Jewelry is a reliable and reputable OEM Jewelry Manufacturer. YIBI Jewelry has been recognized by various national jewelry brands (American jewelry brands, British jewelry brands, Italian jewelry brands, etc.). This is because we have a true and deep understanding of their brand and fashion, and provide them with the best professional advice and technical solutions to achieve their products.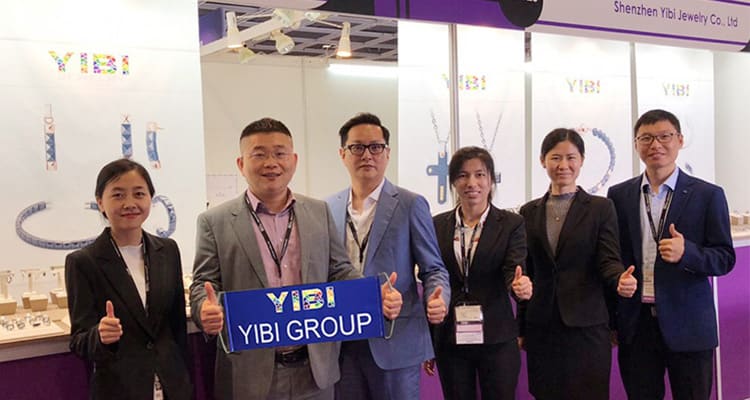 The experienced OEM sales team
We know that the focus is perfect, so we have different project managers who are responsible for the OEM business of jewelry brands in different regions. All project managers have more than 3 years of international trade experience. We are committed to building the best sales team to help us build a pleasant and comfortable business relationship with our customers. We sincerely welcome every jewelry brand customer to contact us to visit our factory in China, we will provide you with the best reception service!
After reading these reasons, do you think YIBI Jewelry is suitable for your OEM Jewelry Manufacturer? Wish your business is booming!