Bulgari launched the new season of "B.zero1" this year, in particular, to commemorate the 20th anniversary of the Collection, reinterpreted with a bold combination of elements – complex rings, ceramic inlays, hollowing out, each version creates a new It is possible to wear.
The original design of the "B.zero1" Collection was inspired by a classical building, the "Colosseum," with a circular ring that fits the contours of the Colosseum. The jewellery side wall uses Bulgari's unique "Tubogas" craft to form a tight spiral structure. The ring is also engraved with the "BVLGARI BVLGARI" double logo inscription, which originated from the ancient Roman currency.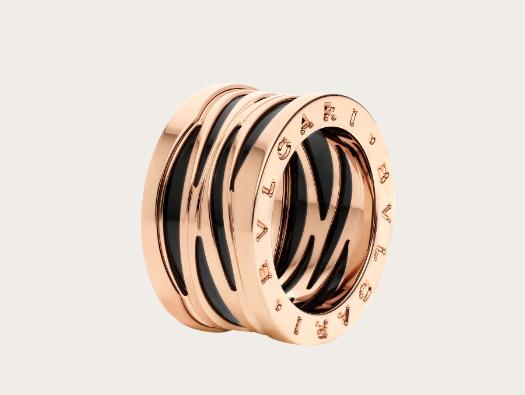 In order to pay tribute to the "Tubogas" craft that was born in the 1940s, Bulgari launched a re-enacted five-ring structure ring this year, which is more complicated than the traditional three-ring ring. The inside of the ring is engraved with the words "XX Anniversary" (20th Anniversary).
The new bracelet features the iconic double logo inscription on the side of the bracelet wall. The two sets of "BVLGARI BVLGARI" are displayed in the hollowed out wall, which is more modern and continues the excellent recognition of "B.zero1".
The biggest highlight is undoubtedly the new material version with ceramics, based on the "B.zero1 Design Legend" released in 2016 – this is a collaboration between Bulgari and the late British architect Zaha Hadid, deconstructing the spiral into a smooth arc. The line forms a miniature building with a sense of flow. Bulgari embeds white or black ceramics in the sidewalls of the jewels this year, in sharp contrast to the curves created by rose gold, emphasizing the vertical and horizontal architectural contours. The inner wall of the jewellery also retains a streamlined structure and is very delicate detail.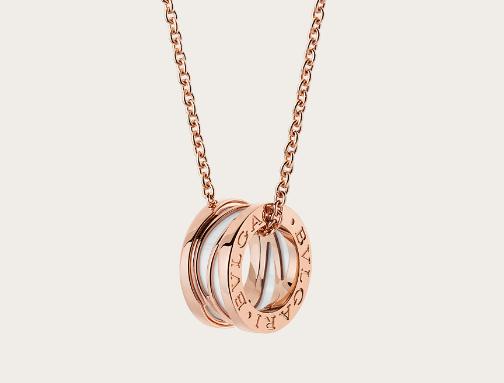 Nowadays, high-tech ceramics have become the material of love for many international brands. In addition to Bulgari, Boucheron, Cartier, Chanel, etc. have already added ceramic elements to their jewelry or watches, which proves that ceramic jewelry is available in the international market. People's recognition!
Shenzhen YIBI Jewelry is a Reputable & Reliable China Jewelry Factory for International Brands. We are the Expert in Ceramic Jewelry OEM & ODM Services with our own Jewelry Manufacturing Factory.