Zirconium is Element 40 on the Periodic Table. It is used to create the finest high-tech ceramic on the market. Therefore, The full name of ceramic is zirconia ceramic, Today, zirconia ceramics are widely used in various fields, and they are loved by many luxury brands. China Jewelry Manufacturer Shenzhen YIBI Jewelry tell you the reason why ceramic is so popular.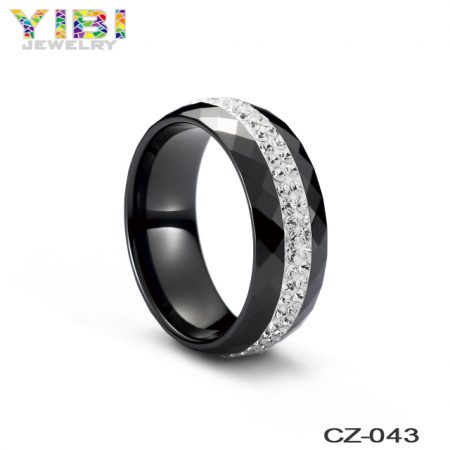 Ceramic is recognized for its remarkable attributes:
1. Mohs Scale Hardness of 9 to 9.5. A Diamond is 10 on the scale
2. Chemically inert. Will not fade, tarnish, or corrode.
3. Extreme scratch resistance. Does not scratch with normal wear.
4. Porosity-free. Lack of porosity strengthens Ceramic creating high density.
5. Hypo-allergenic. Will not cause skin irritations or allergic reactions.
6. Superior. By its weight, substance, and high polish, Ceramic surpasses any other source on the market.
7. Timeless. For over thirty years the luxury industry has used advanced technical ceramics in their product lines.
8. Valued. Luxury brands and consumers alike recognize the appeal of Ceramic in timepieces, jewelry, and mobile phones.
9. Faceted Stones. When Ceramic is cut as a gemstone, it's flawless. The only rival is a real diamond. Its quality and polish are superior to cubic zirconia.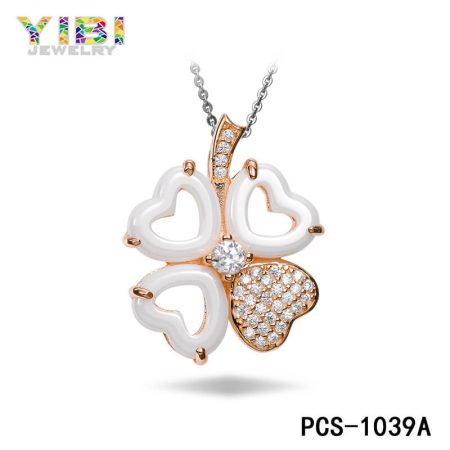 Ceramics in various fields
1. Jewelry. Zirconia Ceramic is the most widely sought after technical ceramic in high-end jewelry. Its high luster and weight consistently create beautiful luxury jewelry. The different nuances of the ceramics can be matched with infinite outfits, letting each woman create her own unique and original style. Shenzhen YIBI Jewelry is a Reputable & Reliable OEM Ceramic Jewelry Manufacturer for International Brands.
2. Mobile Phones. The burgeoning luxury phone industry values ceramic for its beauty, high luster, and durability. Phones with ceramic parts provide superior cell signal transmission compared to traditional materials.
3. Watches. When used in a timepiece, ceramic solves age-old problems of scratching and wear. Haute horology brands worldwide seek the beauty of Ceramic to complete their collections.
4. Audio. Beyond luster and shine, the density of Ceramic improves acoustic sound quality. Audiophiles and amateurs alike appreciate the superior sound and durability.
5. Wine & Spirits Industry. Packaging experts recognize the value of Zirconia Ceramic, particularly for its ability to prevent wine taint in high-value bottling runs and re-corking. High luster, high-density wine stoppers add value to already extraordinary vintages.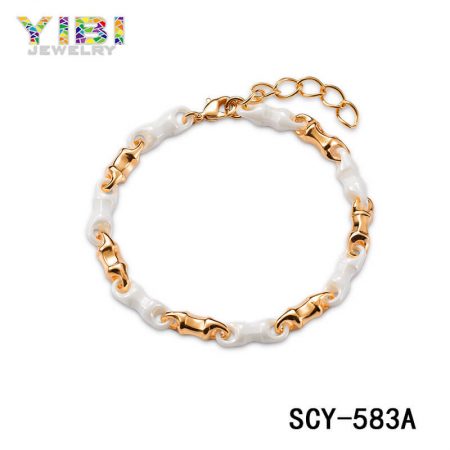 Today, many international luxury brands have their own collection of ceramic jewelry, such as Bulgari's B.ZERO1 series, Damiani's D.lcon series, Cartier's Trinity series, etc.
YIBI Jewelry is an approved China Jewelry Manufacturer of many international Jewelry brands. We provide professional ceramic jewelry OEM & ODM Services for many renown brands, from the technical drawings or design concepts to the finished products with our own manufacturing factory.