Titanium jewelry has become increasingly popular over the past decade, and with good reason. Titanium jewelry today is not just about creating long-lasting pieces; it is an industry that has drawn some of the finest innovators and designers of avant-garde jewelry.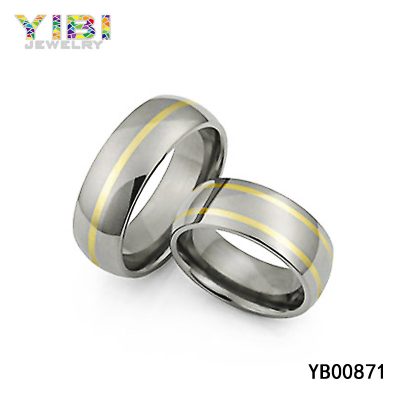 Titanium is a natural element, which has a silver-grayish-white color. Titanium provides several unique factors that making it also a great choice for substantial jewelry pieces. As a Professional Titanium Jewelry Manufacturer, YIBI Jewelry has more than 10 years of experience in the manufacture of titanium jewelry.
Titanium is the hardest natural metal in the world. It is very strong; three times the strength of steel and much stronger than gold, silver and platinum, and is more dent, bend than gold, silver, and platinum. and yet is very lightweight, this metal is 45% lighter than steel. Plus It's scratch-resistant and easy to color.
Pure titanium is even completely hypoallergenic, which means that it is safe for anyone to wear as it will not react to your skin, which makes it popular for body-piercing jewelry and even surgical implants.
titanium offers better resistance to corrosion than just about any other metal available for jewelry today. In addition to this, titanium is brilliant and highly durable. Also important is the exotic array of colors that titanium offers that other metals simply do not.
Titanium is another beautiful and affordable choice. Titanium is affordable compared to precious metals like platinum and gold.
Titanium's biggest disadvantage is that it is difficult to work. Since titanium cannot be soldered, titanium rings are unable to be resized. This means that it isn't easy to resize titanium rings or other size-specific pieces, and it also means that many artisan jewelers hesitate to dabble in this material.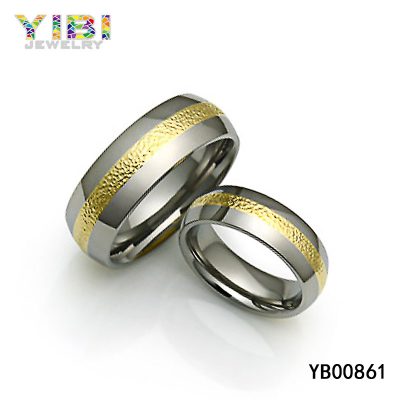 Titanium is a clear choice for style, durability, those in need of a hypoallergenic metal. It is also an affordable choice in jewelry. If you are looking for a great alternative to gold, silver, or even platinum, titanium offers many advantages for bracelets, earrings, wedding bands, and engagement rings.  
Being one of the leading Titanium Jewelry Manufacturer, YIBI Jewelry works dedicatedly to provide customers with the best OEM service. YIBI Jewelry uses superior technology to make high-quality titanium jewelry. Welcome to visit our Titanium Jewelry Manufacture factory in China.