6.Damiani D.Icon Precision Ceramics Collection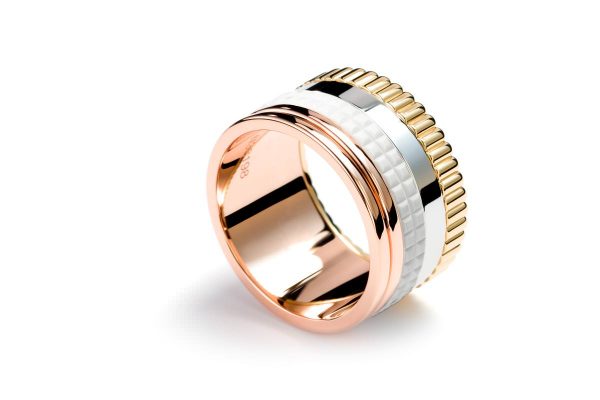 Damiani D.Icon Collection through the use of excellent overall shape and arc design, the series presents the "D" in different forms, which is quite visually influence. White or pink gold diamonds with black or white or cappuccino ceramics, introducing ceramics into traditional jewellery, avant-garde and original.
7.Boucheron Quatre White Edition Ceramic Collection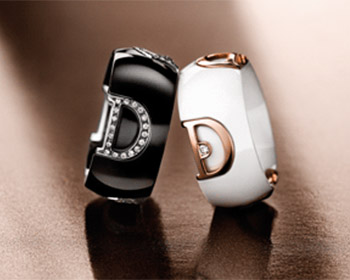 BOUCHERON draws on the essence of the Quatre and White Edition collections while retaining the unique character of Boucheron. Breaking through the traditional craftsmanship and reinterpreting the series of features, with the golden light & diamonds paired with fresh ceramics, it is the perfect combination of elegance and modernity. Under the delicate and compact gold sand, the Paris nail pattern is more dazzling and suitable for everyday wear.
8.Van Cleef & Arpels Platinum Inlaid Sevres Ceramic Alhambra Series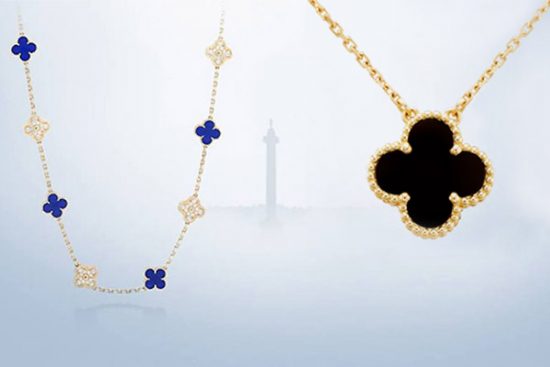 The Alhambra Four Leaf Lucky Series was born in 1968 and has been widely sought after and has become the iconic classic design of VanCleef & Arpels. Fortunately, VanCleef & Arpels has always been a cherished element and a source of inspiration for countless masterpieces. "Being lucky, you can be a lucky one" – Jacques-Albemarle's famous saying is the perfect interpretation of the beautiful intentions and persistent beliefs of this century-old family's lucky jewelry. The Alhambra four-leaf lucky series is the embodiment of luck, elegance and harmony, and is also loved by nobles and celebrities from all over the world, including Princess Grace Kelly of Monaco.
9.Dior VIII series of ceramic wristwatches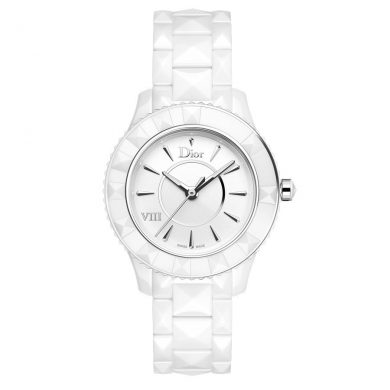 The Roman numeral VIII means October 8, 1946, the day when ChristianDior officially established its own brand. He named his first series "EnHuit" (eight), and the birthplace of the brand on Montaigne Avenue is also located in the 8th district of Paris. Similarly, the new series DiorVIII of Dior watches also uses the lucky number VIII. . The DiorVIII Grand Bal is available in black and white, with a dazzling diamond on the pure ceramic dial and a pleasing design.
10.YIBI Jewelry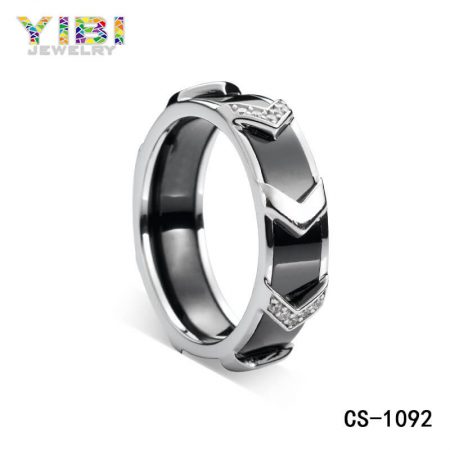 YIBI Jewelry is a reliable & reputable company which provides OEM & ODM services for Watch & Jewelry to International Brands. Its Building Collection is very popular among consumers. The precision ceramics of its architectural series continue the previous design concept, incorporating architectural design elements into it, and matching with the most popular rose gold in the moment, making precision ceramics and silver more noble and noble, changing the past knowledge and imparting precision ceramics with a deeper meaning.