A few years ago, many women's jewellery concepts changed silently-they were no longer tied to a wedding ring, but were encouraged to pay for their rings and put them on their right hand to better express their independent personality. In fact, for the pursuit of a man of the taste of life for the same reason, they have already broken through the tradition, began to show their own style in a number of facets. Today, the rapid development of jewellery circles has also made men more interested in the selection, and as Louis Vuitton's first jewelry series, Emprise is also a guest on the list.
Louis Vuitton Louis Vuitton emprise series ring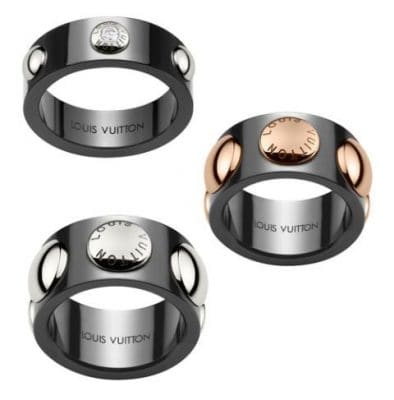 As Louis Vuitton first jewelry series, Emprise series is the Marc Jacobs art director personally fencing, designed for men's style. The Empreinte series rings are inspired by the designs of the Louis Vuitton traditional suitcase rivet. As with other series, you can see the use of gold, platinum and rose gold in the Emprise series. But its special place lies in the ring center extremely eye-catching rivet, the printing has the iconic English logo to let its individuality be distinctive, has the extremely high identification, but this also is Louis Vuitton jewelry's remarkable characteristic.
Louis Vuitton Emprise Series
In addition, the Emprise series also added diamond style, diamonds and metal matching more dazzling, but also for the ladies to provide some classic choice. And the small rivet and the diamond match the style. A variety of models gave it a full personality, beside the Louis Vuitton logo also for its icing on the cake.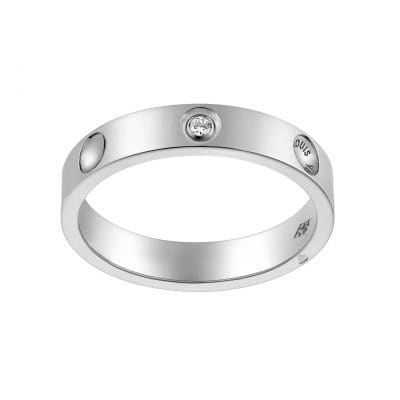 Louis Vuitton emprise series ring
Louis Vuitton has been chasing the new material interpretation. The black ceramic material reduces the wearer's burden and greatly increases the comfort of the ring. With 18K Platinum, rose gold and other metal luster rivets, personality and full of tension. At the same time, in this group of designs, Louis Vuitton also added a diamond element to one of the designs, a combination of various materials suitable for daily wear and a unique charm. Now, in addition to catching up with the trend of men, many cool girl also began to be Emprise series ring powder. Its design is very graceful, no gender boundaries, is a tidal male and female can accept the neutral style.