Possessing a rich and refined feel, brushed tungsten carbide rings and wedding bands stand in a class all their own. The one of a kind look created by brushed tungsten makes for an attractive men's ring or wedding band. Available in a variety of designs and colors brushed tungsten rings are a style on the rise.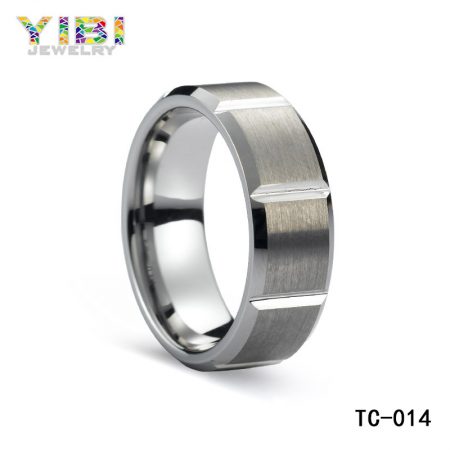 Slotted Brushed Tungsten Carbide Ring
A sleek and powerful design. This slotted tungsten carbide ring sets the tone with power and grace. This tungsten carbide ring features deep polished cuts which add character to the brushed center band. The way light bounces of the polished grooves and edges create a dazzling effect. You'll appreciate the details in this tungsten ring. Men's rings come in all shapes and sizes but this one is sure never to be forgotten.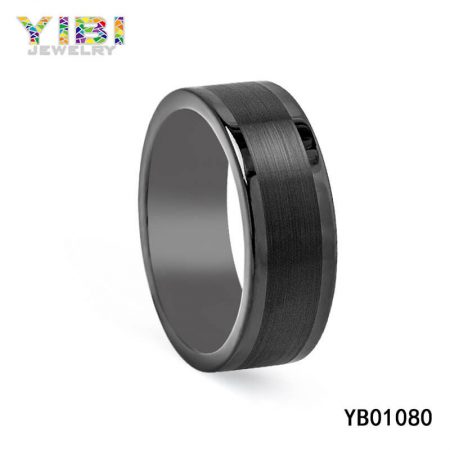 Black Brushed Tungsten Carbide Ring
Talk about spot on. This black brushed tungsten carbide ring is perfect for every day, or as a wedding band. The smooth and gentle contrast of the high polished edge and the satin/brushed finish center is exquisite. The allure of a black wedding ring combined with the unmatched strength of tungsten, to form a smooth and stylish band.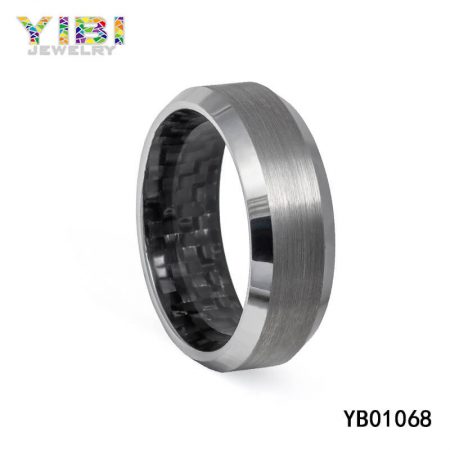 Brushed Tungsten Carbide Ring & Beveled Edges
This Tungsten Carbide Ring offers a brilliant contrast between the polished beveled edge and the satin/brushed finish center. A clean and classic style, tungsten carbide rings are quickly taking the place of white gold and platinum as the preferred wedding band. This cutting edge tungsten carbide ring is for those trendsetters out there. The ring is gorgeous, durable, and comfortable. Carbon fiber is fairly new to the jewelry industry, however, it has attraction is undeniable.
YIBI Jewelry is a Reputable & Reliable Tungsten Jewelry Manufacturer for International Brands. We are the expert in tungsten jewelry OEM & ODM services with our own manufacturing factory.