Stainless steel cable jewelry is a versatile form of jewelry for men. The distinctive cable style is ideal for both everyday and formal wear, working well with a variety of dress styles and fashion. Stainless steel is also perfect for the men who require a robust and easily maintained item of jewelry.
Stainless steel is known as a metal alloy, which contains between 10.5 to 11 percent of the metal chromium. It's this inclusion of chromium in the composition of the metal that prevents the steel from staining or rusting. It is inherently strong and is resistant to scratches. Unlike silver and gold, which are both soft metals, stainless steel will hold its shape even if subject to hard knocks.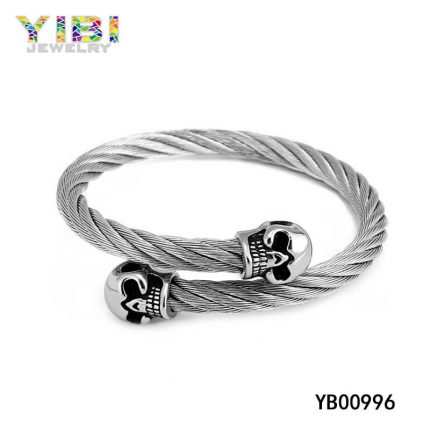 Man desirable piece of jewelry – Stainless Steel Cable Jewelry
Finish: Stainless steel can be finished in a number of ways. Stainless steel can be polished to give a high shine finish and this is ideal for more dressy cable jewelry. The metal also works well when it is finished with matte or brushed. This is a very masculine look and works well with this type of jewelry. Stainless steel is hard wearing, so unlike silver or gold, where the finish may wear away, stainless steel finishes remain true for a long time.
Style: The original cable jewelry style was a single stainless steel cable that was worn, bangle style, around a man's wrist in a similar style to a cuff bracelet. There are now many alternative styles and these include cables that are linked, twisted or even platted. The styles range from very plain and classic designs through to more ornate jewelry. The main feature is the stainless steel cable which gives an interesting texture to the jewelry.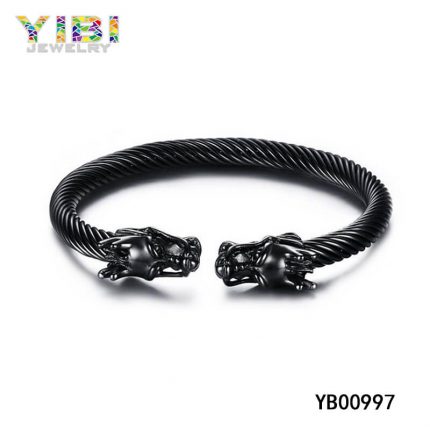 Other Materials: Much stainless steel cable jewelry are combined with other materials. These include carbon fiber, shell, leather or other metals, which are used as accent points on a design. The addition of other materials can vastly alter the overall feel of jewelry. stainless steel with other materials combines is also a good way to match the cable jewelry.
Gemstones: Some stainless steel cable jewelry have a few gemstones set into the body. These give a little extra sparkle as well as add interest to the design. Cubic Zirconia (CZ) is a popular choice. This man-made alternative to diamonds is hard wearing and less expensive than the real thing.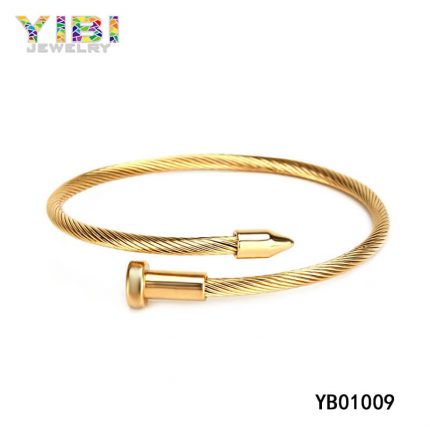 Stainless steel cable jewelry is a desirable piece of jewelry for a man. It combines the essential features of beauty, style and practicality into one attractive jewelry. Stainless steel cable jewelry is a practical yet attractive choice in jewelry. Stainless steel combines the classic beauty of white metal with hard wearing qualities.
YIBI Jewelry has more than 10 years of experience in the jewelry industry, we have grown to be a competitive China Jewelry Manufacturer. We are the Expert in Stainless Steel Cable Jewelry OEM & ODM Services with our own Manufacturing Plant.