Men's tungsten jewelry is now more and more popular, and the concept of "never wear and never fade" of tungsten is deeply reflected in people's hearts. In the current Men's tungsten jewelry market, both young and middle-aged people have a very large development space, and this market has great potential for development. Why are Men's tungsten jewelry so popular? Professionals from Shenzhen Yibi Tungsten Jewelry Manufacturer tell you all secrets.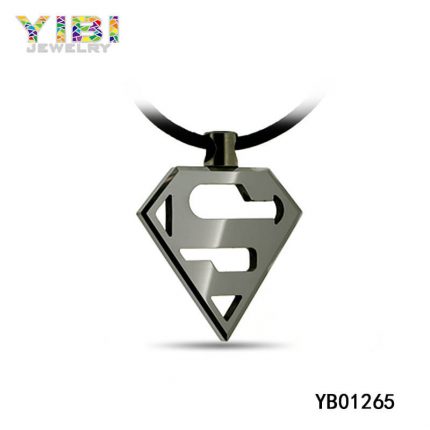 The advantages of Men's tungsten jewelry
1. High hardness: Men's tungsten jewelry has a Mohs hardness of 8.9–9.1, which is 10 times that of 18K gold and 4 times that of titanium, which is equivalent to natural sapphire. The high hardness makes the tungsten jewelry very wear-resistant, and it is not easy to cause scratches and deformation.
2. High brightness: Men's tungsten jewelry can give off the gems of color and light after polishing. The brightness is like mirror.
3. Men's tungsten jewelry has good corrosion resistance. Through artificial sweat test, completely non-corrosive, non-fading, non-discoloring, is not allergic, does not rust, and the gloss can be kept for a long time.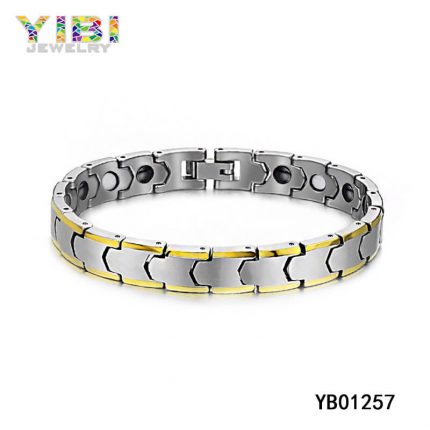 4. Men's tungsten jewelry texture is strong: the metal texture of tungsten jewelry gives a strong and resolute feeling, concise shape and color sense of modernity.
5. The radiation of Men's tungsten jewelry is close to zero, negligible, and is the first choice for health jewelry.
Men's tungsten jewelry is made by fine grinding, after polishing its unique metal texture surface fully glowed with gem-like color and shine. If a Men's tungsten jewelry is polished with a diamond polishing tool, its luster can be maintained for a long time, which is beyond the reach of other metals.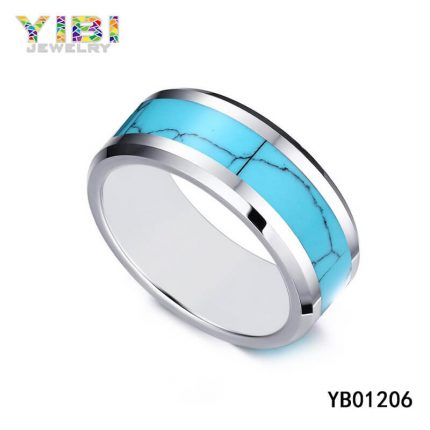 At the same time, tungsten jewelry can also be inlaid with semi-precious stones (such as cubic zircon, Australian treasure, turquoise, etc.), abalone shells, carbon fiber, wood and so on. These inlay men tungsten jewelry are also unique, which is the best choice for international fashion people to wear. If you want to know about the men's tungsten jewelry with inlays, you can click: Inlay men's tungsten jewelry – the best choice for fashion people.
YIBI Jewelry provides OEM and ODM services for international jewelry brands with tungsten jewelry. Welcome to our tungsten jewelry production factory! We will provide you with satisfactory service.