What's Ceramic?
It is Zirconium ceramic which is different from the material used for making bowl, vases, teacups.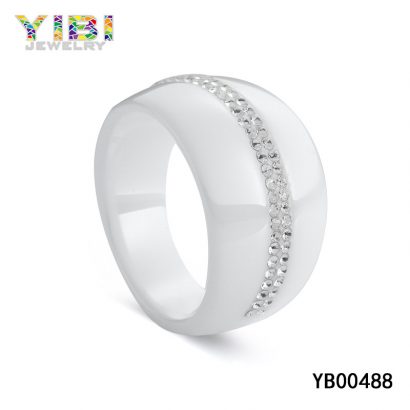 It's characteristic below:
1-high hardness- it's not easy to break
2-scratch resistance
3-Eco-Friendly material
4-Affordable
5-Stable Chemical Property
So it's a good item to use as components in the fashion industry, to make the Luxury products affordable for more people.
More and more international brands are bringing high-tech ceramic jewelry & watches to the market, such as Cartier, Rolex.
High-tech Ceramic will lead a new trend in fashion including jewelry, bags, watches and so on.
YIBI Jewelry is a Reputable & Reliable Ceramic Jewelry Manufacturer for International Brands. We are the expert in Ceramic Jewelry OEM & ODM Services with our own Manufacturing Factory. Welcome to visit our factory in Shenzhen China.