Ceramic bracelet is mainly made of ceramic, we do not have to worry that color loss is bad for our health. On the other hand, ceramics are also made through a number of techniques. It can be said that a ceramic bracelet process is relatively complex, it is through the hands of many working people to become a variety of styles, become beautiful.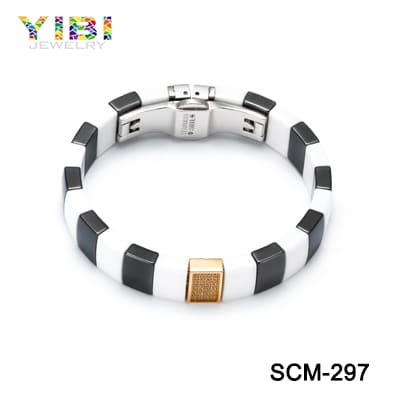 The exquisite workmanship used in the ceramic bracelet, a careful look at the gloss of porcelain on the bracelet, warm as jade, bright, pure, transparent color, bright coloring, like precious jade, better than amber agate, the design is even more popular with roses. Clover, flowers, and so on, very sweet style. Wearing it cannot only reflect the unique temperament, can reflect the good skin, can be worn by themselves, can also be used as a gift to give people.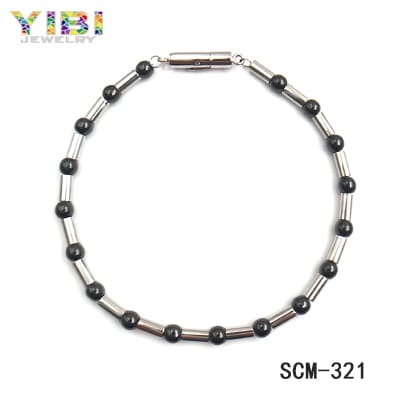 The bracelet was set off by the glacial glaze, making the beads gloss like gems, which at first glance seemed to have cracks on them, but they were not because the ornaments on them were smooth cracked glazes. Bring people unique beauty and charm. Combined with the hand of the braiding master, it highlights the color of the national style, passing on the wearer's good taste, and this can be worn as a couple bracelet.
YIBI Jewelry is a professional jewelry manufacturers with many years of experience in ceramic bracelet manufacturing. Also provide ceramic jewelry custom and OEM ODM services. We have been providing high quality jewelry and satisfactory services for our customers! Welcome to YIBI Jewelry official website: http: / / www.chinayibi.com.