Brass and silver jewelry has a strong historical and cultural background and is an indispensable part of the fashion world. Both have relatively strong plasticity and various styles and are loved by many young people.
Brass
A brass-based alloy with zinc as the main alloying element is called brass.
Properties: Brass has good processing performance and corrosion resistance, beautiful color, and is one of the most commonly used materials for jewelry. Brass is very soft and can accept various shapes, micro-inlays, and electric drills, which will make the product particularly shiny and beautiful. All the processes can be realized and secondly, the brass will be very bright after plating.
Silver
925 silver refers to silver products with a silver content of about 92.5%, and a purity of about 92.5% is considered pure silver.
Properties: It has good ductility, easy processing, can make exquisite styles, moderate price, and good anti-allergic properties.
Lost wax casting process: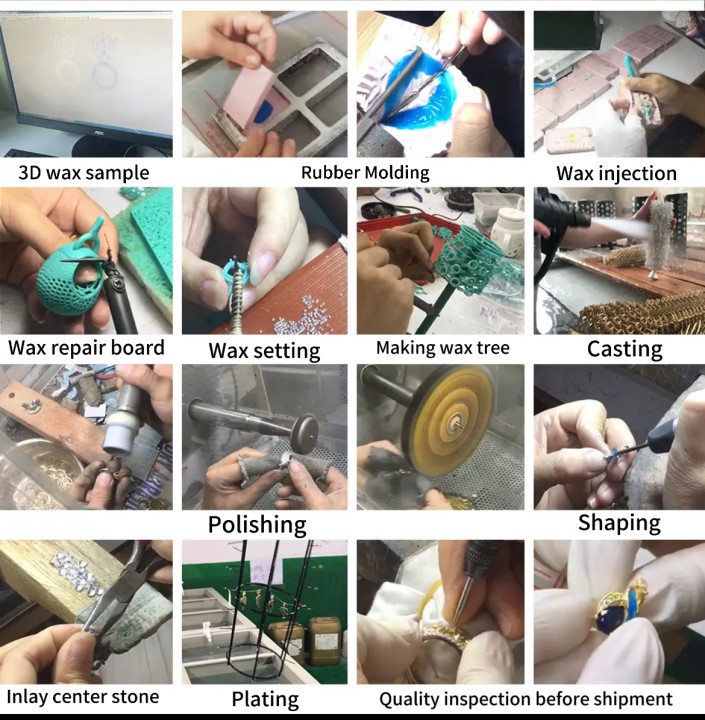 OEM &ODM services
We have a strong and quick-response R&D team that provides OEM and ODM services and continues to provide technical support for the brand.
If you have your own design, we can help you make the products;
If you need our help, our technical team can give you the design for free.
Welcome to customize your own style.